---
Important Notice when you come to Abcdeflat
---


[Important request]

When you come to Abcdeflat directly, please confirm the position of a bus stop(or subway station) and Abcdeflat on a map, and please see google street view. Google street view is the good guide.

When you lost your way, please go back to the bus stop. And please send SMS or call to Usasan. The bus stop is the best place to find you easily. Usasan can not help you when you don't know where you are and Usasan may not know the place even if you knew the place where you are.

If you lost your way, please do not ask the way to neighboring people CARELESSLY. And please do not borrow the telephone or anything. Because Japanese people don't have a custom of borrowing mobile phone from stranger and asking carelessly. Usasan thinks some guests are too careless and impudent. My neighbors are not the staff of Disneyland and they are not your butler.

Of course when you lost your mobile phone and then you borrow mobile phone from neighboring people, it is no problem. However I am very surprising that there are too many guests to borrow a mobile phone from people on the street for a saving of their phone bill. It may not be problem that you don't bring oxygen when you go to Mt. Everest. It is your decision. It may be fine to climb Everest without oxygen. But it is problem that you plan to borrow oxygen when you make your itinerary.




---


If you want, Usasan can go to bus stop(HigashiTakanawacho,OmiyaTajiricho,MurasakinoUenocho,OmiyaDaimoncho) to welcome you on foot. In this case, please send sms to my mobile phone twice when you get on the bus and when you pass through the bus stop which is about 10 minutes before arrival. However, a prior proposal and agreement is necessary.

If you can't send sms, please send email when you arrive at Kyoto station and when you get on the bus. And please call to Usasan's mobile phone at when you arrive at the bus stop(HigashiTakanawacho,OmiyaTajiricho,MurasakinoUenocho,OmiyaDaimoncho). Usasan will go to the bus stop by bike quikly.

However, Usasan may not go immediately even if you called by bus stop without a prior notice and agreement. Because Usasan may go to far away or may go to another business.

If you send sms(email) by the application of the smartphone, an error may happen. Your sms(email) seems to take a trip to Pacific Ocean, South Pole or Mt.Everest and may arrive on the next day. Please get reply from Usasan.




---
You can come to Abcdeflat by yourself directly. In this case, Usasan will wait for you in Abcdeflat. Please don't forget to tell to Usasan what time you come. And please get Usasan's agreement. If you come suddenly, Usasan may not be able to hand the room key to you immediately. Because Usasan doesn't live in Abcdeflat. And Usasan may go to another business.
Someone said it is very easy way to Abcdeflat from bus stop and subway station. Because they have GPS, or they have good sense of direction, or they are careful and thoughtful, or they trace the google street view from their way before they come....
But some guests lost their way. Primarily the human factor is that they are too optimistic. It seems that they think they can manage even if they come without preparation. And they may have no sense of direction, or they may be not used to traveling, or they may be not careful and thoughtful.
Of course there are not only the human factor but also the external factor. There are no sign of street names and building number on the street around Abcdeflat. And there are no characteristic buildings and there are many similar small shops and houses.
If you come to Abcdeflat by yourself directly, Usasan hopes you prepare enough beforehand. And please do not count on the help of other people on the street from the beginning. There are few people on the street and they don't know the building number and flat name. Address system in Kyoto is not digital. It is analogous without knowing the accurate address number. If you need help, please go back to bus stop and call or send sms to Usasan.
Some people are friendly, but some people don't want to be asked carelessly. When you ask to borrow the telephone, some people may help you. But some people may think you are too careless and thoughtless. And they may think you are impudent and bad-mannered. Abcdeflat is in the normal residential area. Almost people can not speak English. There are some people who are asked about the way to Abcdeflat by a unknown stranger with big luggage many times. Some people are scared. Some people may feel bothersome. Many Japanese people think the act to bother other people is a bad act. If you act carelessly, my neighboring people may get angry. Then I may not be able to accept the tourist from the overseas country. Usasan is afraid of the rejection movement to oversea's tourist and guesthouses.
---


Taxi is the easiest way. But the taxi driver sometimes doesn't know the exact place. Please make sure where you get off. If the taxi driver doesn't know the exact place, you had better ask a taxi driver to call Usasan to get direction. But a prior proposal is necessary. If Usasan knows your itinerary, Usasan may be able to help you. If you call suddenly, Usasan may be surprise. When Usasan is moving by bike and when Usasan is napping, Usasan can not receive your call.

The map for taxi driver
To abcdeflat Kitayama
To abcdeflat Shichiku

If you show this map to taxi drivers by smartphone, it may be too small to read. Please print this map in order to be able to read the name of landmarks. And please show a taxi driver it. If you print small size, taxi driver can not read the address in Japanese.




---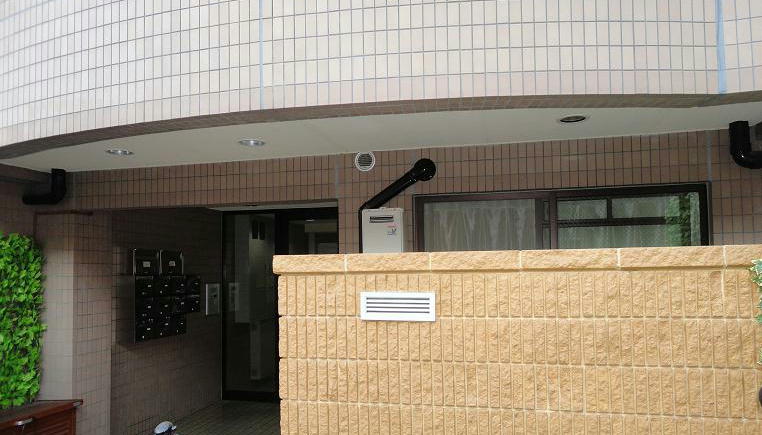 Menu page for residents at abcdeflat Kitayama
Menu page for residents at abcdeflat Shichiku
---


AbcdeFlat is a nick name for short term residents. The flat name is "Yours Kitayama and Shichiku".




---